Super Cool Drawing Machine
Future Yard, Birkenhead.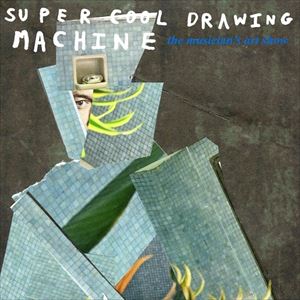 More information about Super Cool Drawing Machine tickets
Super Cool Drawing Machine shows at Future Yard, Birkenhead, between 12th and 15th November 2020. Daily viewings at 12pm, 2pm, 4pm and 6pm.
Due to social distancing measures, only a limited number of people will be allowed in the building per viewing (30 people). Please book your preferred viewing slot on your selected day.
The exhibition is the same for all four days.

Yuppies Music presents Super Cool Drawing Machine, a touring exhibition of musicians' "other" artwork.

The exhibition will take up residency at independent music venues in York, Birkenhead, Margate, Bristol and London, from November 2020 to January 2021.

The exhibition features work from BEX BURCH (Vula Viel), BRYONY JARMAN-PINTO, night flight: CATE LE BON + H.HAWKLINE + TIM PRESLEY, CLOUDSHOES, DAISUKE TANABE, ED DOWIE, FRÀNÇOIS & THE ATLAS MOUNTAINS, HAIKU SALUT, HOLYSSEUS FLY, ICHI, JEFFREY LEWIS, LEAFCUTTER JOHN, LONNIE HOLLEY, MAMMAL HANDS, PETER BRODERICK, POPPY ACKROYD, RACHAEL DADD, RICHARD DAWSON, RHODRI DAVIES, ROZI PLAIN, SEB ROCHFORD, SHABAKA HUTCHINGS, SNAPPED ANKLES, TARA CLERKIN, THIS IS THE KIT, YAMA WARASHI, YUMI AND THE WEATHER.